CIGOGNE Bébé
CIGOGNE Bébé is a baby clothing brand based in Hong Kong. The brand produces high-quality baby clothes with great fabrics. Some items uses organic, naturally coloured cotton and very cute designs!

Their shops are located in Wan Chai and Jordan. We redesigned and enhanced most features for the website which is now very easy to use/shop and has a stronger brand identity.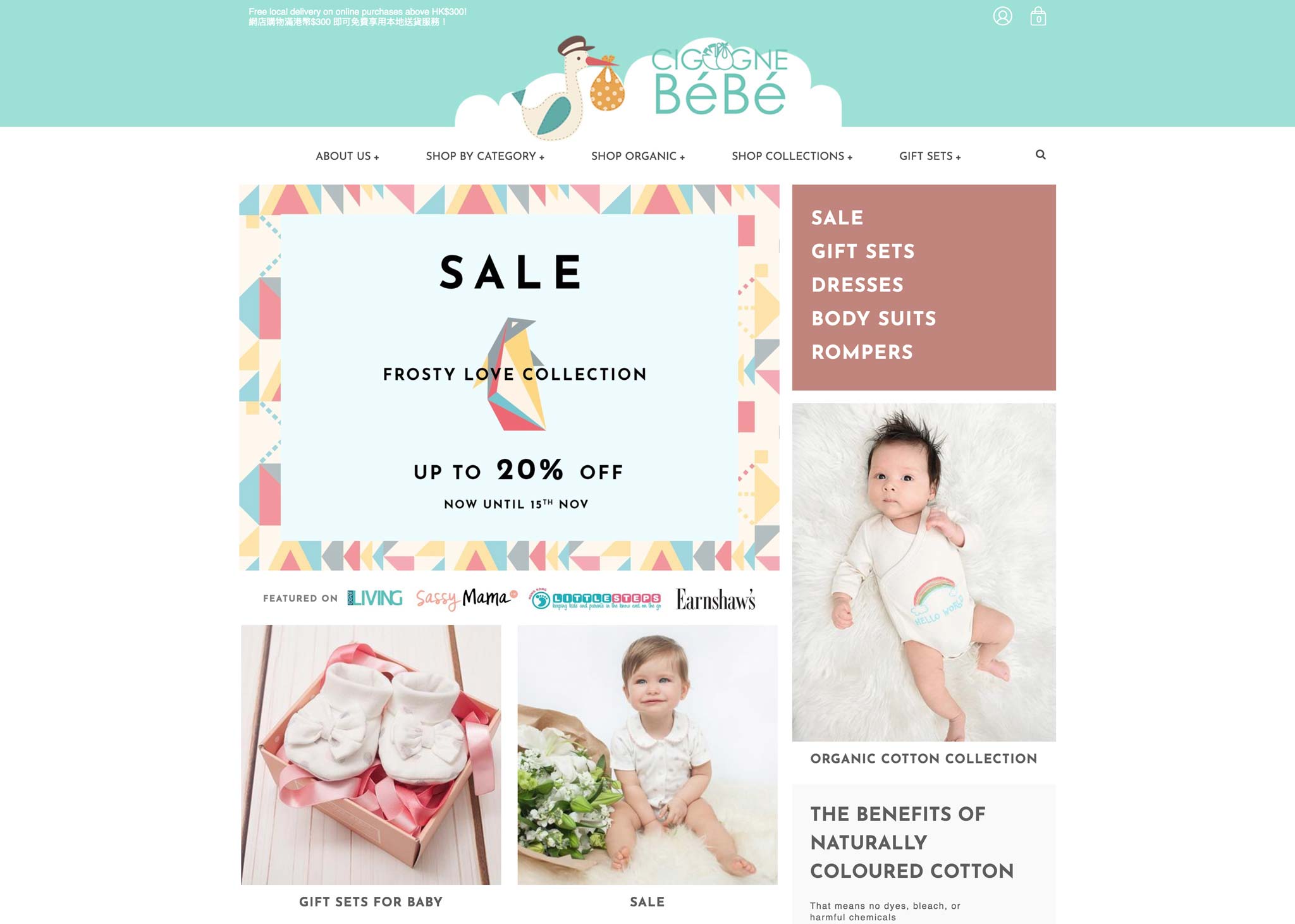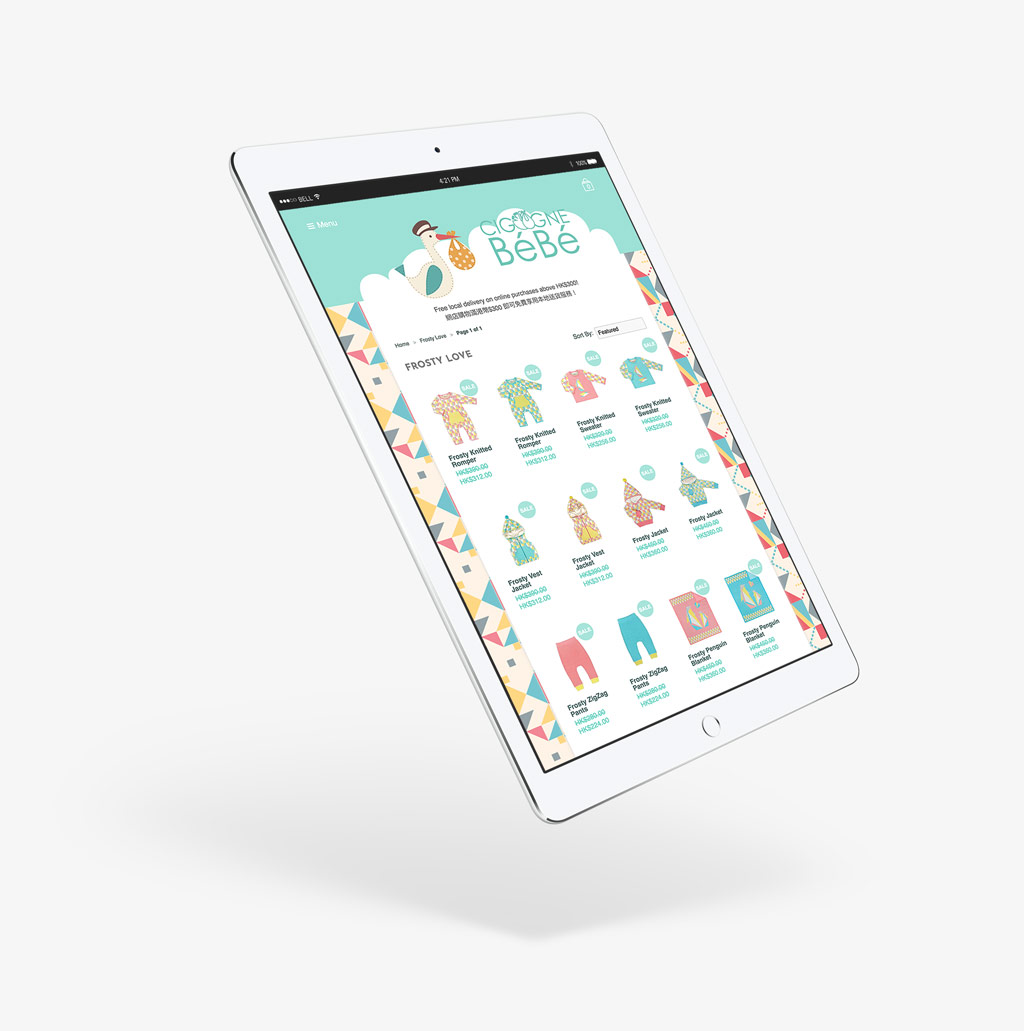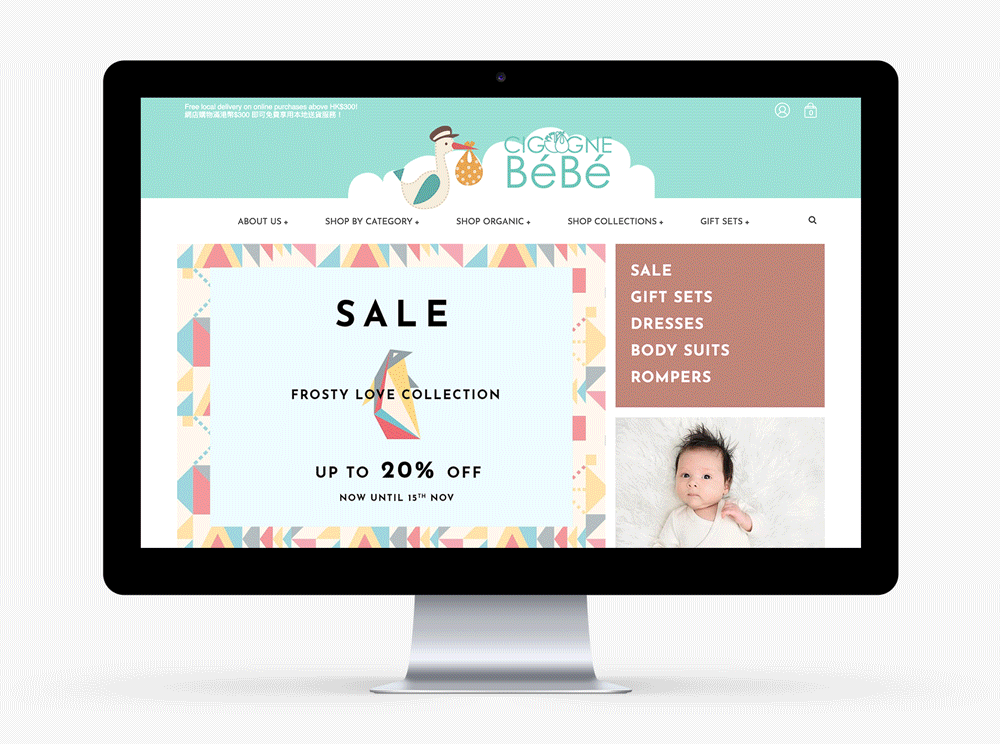 Instagram planning, product styling, photography and retouching.